Twin Mom
Holly Parker
Mason and Parker were born on February 11, 2014, just minutes apart. They are Holly and Marc's first children.
The twins came 8 weeks early and were born via surrogate. The road to becoming parents was not an easy one for them. They had been through 11 IVF rounds and after 8 of their own they looked for help via a surrogate. The doctor told them that there was a 7% chance of the twins being born before March 7th. Those odds were beaten when Holly and Marc got a call at 5am in the morning on February 11th. They both ran out the door, Marc was still wearing his house slippers when they got to JFK to fly out to Denver where the boys were being born. When the door to the plane closed right before take-off they received pictures of the boys. They had already been born. Missing the birth was of course hard but their emotions were 100% focused on the fact that they had two healthy boys. Mason was 3 pounds and Parker was 2 pounds. Mason was eating all the food in the tummy! That is something they tell him all the time and he cracks up laughing.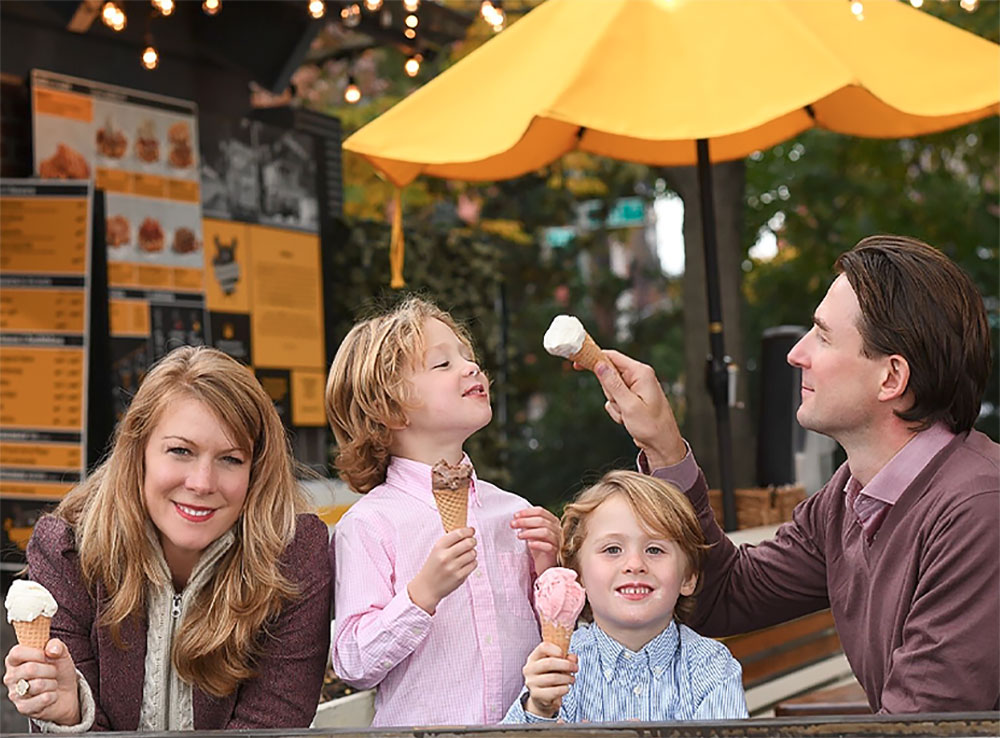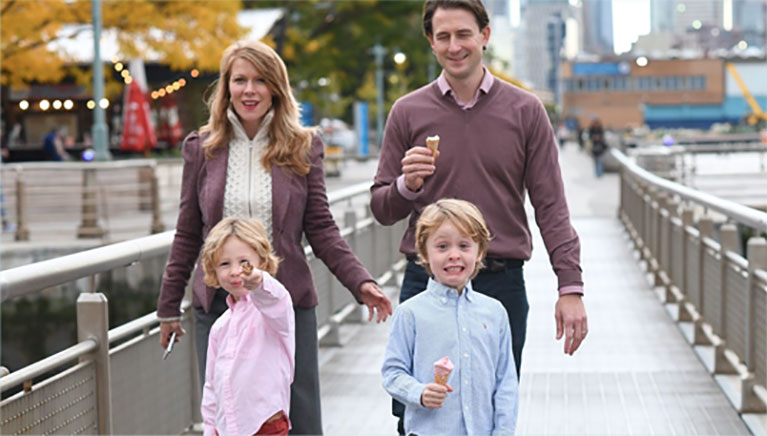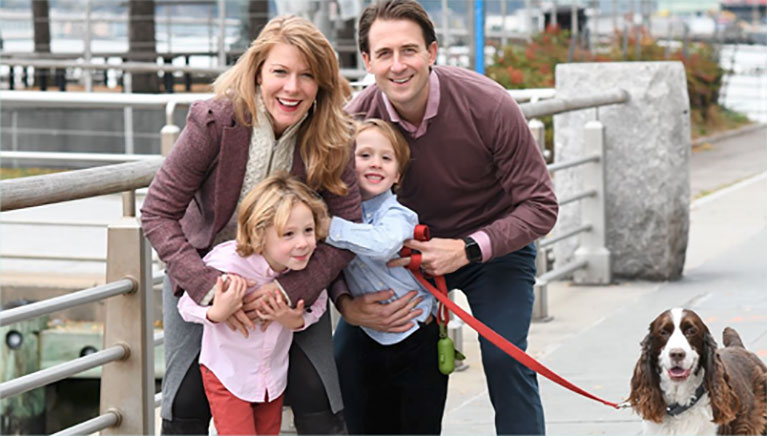 Lifestyle
In Holly's words...
"Being a Twin Mom is the most rewarding part of my life...and the most challenging. Before Mason and Parker, I was used to spinning many plates at the same time. I had no idea what busy even was at that point. As any twin mom knows, whatever it is you need to do, there's a teammate, an instigator and a wingman to deal with at the same time!"
"There is something amazing about having children later on in life. Becoming a mother was a longer road than I had anticipated. I find myself in absolute gratitude almost every single day. When the boys yell 'mom' it still sounds like magic to me. I still pinch myself that I get to be their mom. We bought a 86 acre farm out in Connecticut. We spend lots of time in nature gardening, farming, we recently became chicken parents and have been loving that addition to our crew. It's amazing the lessons that nature can teach you. Did you know that chickens will hen peck each other if they are bored. They just need to be stimulated with games or food to be nicer to each other. We could apply that well in our communities! Chicken wisdom. Who knew!"